The Knolls is proud of the wide range of activities and events it offers to residents each day. Arts, wellness and intellectual opportunities abound, ensuring there's always something new and interesting for the residents to experience. They enthusiastically participate in these activities, gravitating to the ones that speak to their particular pastimes and interests. For resident Charlotte S., "Arts in the Afternoon," at the Jacob Burns Film Center in nearby Pleasantville, NY, is one of her favorites.
In addition to its reputation for showing quality films and educational events which embrace both entertainment and substantive issues, Charlotte says the theater experience is also wonderful: "Everything about the Jacob Burns Film Center is such a pleasure. The staff is pleasant. Everyone is very thoughtful, nice, and helpful." she says.
And Charlotte is not alone in her enthusiasm for Arts in the Afternoon. The sojourns to the theater are well-attended by other residents of The Knolls, too, who enjoy the opportunity to watch old-time classics, or current dramas and documentaries that reflect social awareness and/or stories of the human spirit.
A building with history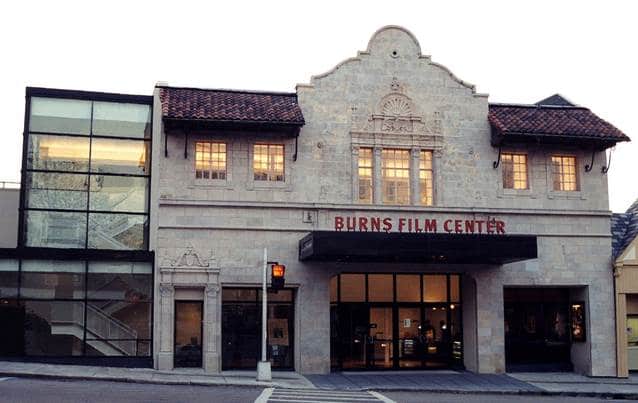 The Jacob Burns Film Center space was originally the Rome Theater until it closed in 1987. The building stood empty until several Pleasantville residents purchased it to create a cinema and education center. The rejuvenated center opened in 2001, and since then it has been a source of entertainment and a place of learning for the Pleasantville community.
In fact, Charlotte has a special connection with the theater, as she remembers visiting it decades ago—when it was still the Rome Theater—to see the James Cagney movie, Ragtime. She also recalls a time when her young daughter went on a date there, and Charlotte and her husband accompanied them as chaperones. She remembers enjoying the theater back then, too, but is happy with all the modern upgrades—and new opportunities for education and social awareness—brought about by its reincarnation.
Movies and more at the Jacob Burns Film Center
Today, the center shows more than 400 films each year, from current releases and foreign cinema, to documentaries and curated series. However, the film center does more than just film screenings—it also hosts talks and Q&As with filmmakers, actors, authors, and more. In addition, the center provides educational opportunities for students of all ages at its Media Arts Lab, a facility just down the street.
The Jacob Burns Film Center describes its mission as such: "Since opening in 2001, the Jacob Burns Film Center (JBFC) has celebrated film as a vehicle for entertainment, education, and social change. The JBFC serves as a creative hub for the region with its mission grounded in film presentation, media education, and artist support. By strategically connecting these areas, we are creating a community united through the transformative power of film, while supporting emerging artists and inspiring the next generation of storytellers."
Charlotte and the residents at The Knolls appreciate this approach and the opportunities it affords not only them, but also the community at large. Just recently, Charlotte visited the center to see a showing of 1956's The King and I, and looks forward to an upcoming trip to see a live broadcast of the Royal Opera House in London's production of the classic opera La Traviata. The center is also currently showing the 2019 Oscar's Best Picture Winner, Green Book.

Artful living at The Knolls
In addition to her time spent at the Jacob Burns Film Center, Charlotte is also enjoying many of the other activities and programs at The Knolls since her arrival in December. She attends wellness classes such as water aerobics, yoga, and tai chi, and has found fast friends in a knitting group.

Charlotte is also impressed with the friendly environment at The Knolls and says, "You don't pass anyone, practically ever, without a greeting. In the dining room, the wait staff knows each person by name. You can go in with a commitment to share the meal with someone or, you can go in, say you don't have a commitment and they will find someone for you to join. Last week, I just said to my kids, 'This was a good place to come.'
With so many things to do and see both on The Knolls campus and in the greater community, you'll always have something on your schedule to enjoy.
Charlotte remarked, "I personally have been finding it hard to get unpacked and settled because I'm running around to so many events and places. It's a wonderful problem to have."
For more information on programing at The Knolls, give us a call at 314-461-4500, or visit us online to request your free information kit.