Benjamin Franklin once said, "Tell me and I forget. Teach me and I remember. Involve me and I learn." For more than eight years, Tony and Selena B. have shared their lifelong love of learning with Westchester residents, and more recently, several residents at The Knolls.
Together, they lead the Collegium for Lifelong Learning at Westchester Community College, a current events course for seniors. About eight years ago, the pair were asked to lead the Collegium sessions, and since then, they've helped the program blossom. It's just one of the various ways that residents at The Knolls enjoy the wonderful things Westchester has to offer.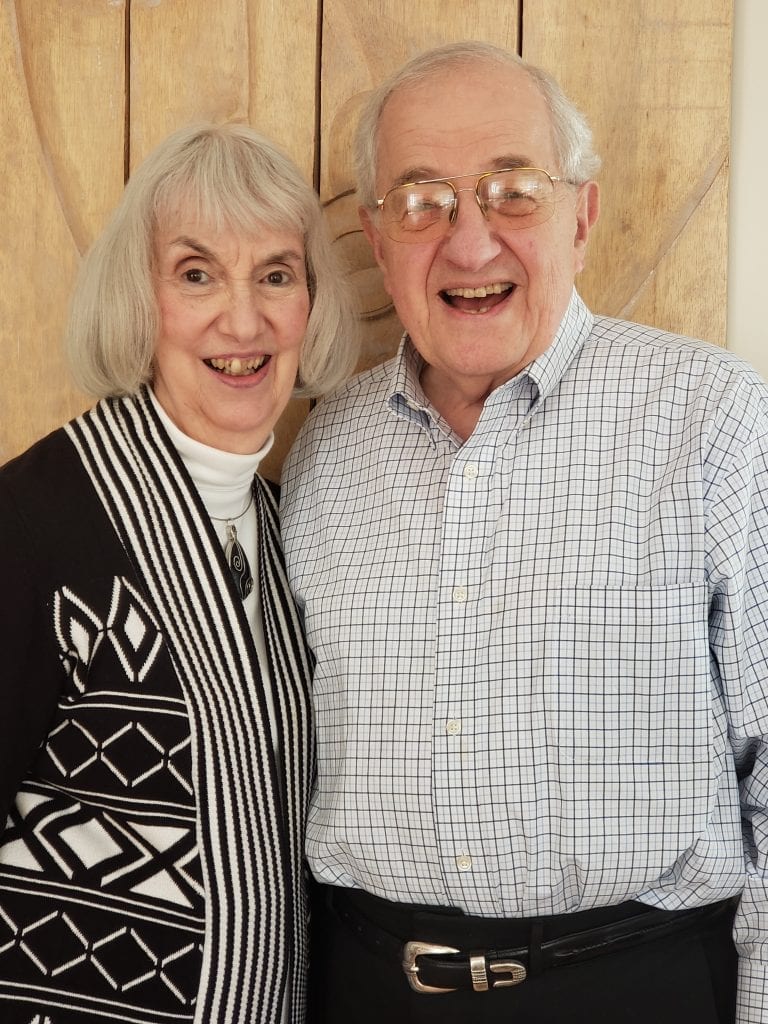 The course is a lively discussion of newsworthy topics, such as immigration, terrorism and healthcare, and it features a different agenda each week. As avid readers, Tony and Selena prepare several topics in advance of class and pick the most relevant ones depending on what's trending. "You can't just wing it," Tony explained. "You have to prepare."
The 90-minute class, which runs for six weeks, is offered in the spring, fall and winter. As volunteer instructors, the two facilitate the sessions and promote a healthy exchange of ideas.
"We don't lecture. We present the background and statistics and open it up for discussion," Selena shared.
Participants are often experts in certain areas so conversation flows, and the program also allows attendees to co-present on certain topics. As a baseline, Tony and Selena also set the expectation of a congenial environment. The open discussion helps to break down ideological tendencies and create an atmosphere of learning and tolerance.
"We present both sides of the topic and everyone gets a chance to speak," Selena explained. "It's important that we respect one another's opinions."
Natural leaders
The Knolls offers a welcoming environment for people from all walks of life, and Tony and Selena are no exception, as they bring interesting life experiences that contribute to its diverse community.
For 35 years, Tony was an adjunct professor at the NYU School of Professional Studies. An attorney who specializes in federal securities law, Tony is now retired, but continues to write articles for the Securities Regulation Law Journal.
Selena, who holds a master of public administration degree, worked as a manager for Westchester County of Social Services for 20 years. An advocate for women's rights, she was a past president and board member of the American Association of University Women (AAUW) and still remains an active member. Selena also hosts "current issues" meetings for the local chapter of AAUW at The Knolls and invites other residents to attend.

Enjoying life at The Knolls
When not promoting lifelong learning at and around The Knolls, Tony and Selena enjoy traveling and visiting with their two daughters and three grandchildren. They also embrace much of what The Knolls has to offer. Selena participates in art classes and is a member of the Residents' Council where she leads environmental initiatives. When not immersed in law, Tony is a member of The Knolls' environmental committee.
Residents of Hartsdale, New York, for 53 years, Tony and Selena anticipated they would relocate a couple years from now, but after touring The Knolls and seeing the Winthrop residence, Tony said, "I'll take it!"

The pair also felt comfortable with their decision because of positive recommendations from friends and The Knolls' close proximity to family, friends and the best of Westchester.
Tony and Selena fit right into The Knolls' philosophy of living life to the fullest. And their belief in a lifetime of learning and inclusiveness makes them a great addition to the community.
You'll find plenty of ways to fill your days at The Knolls. Call us today at 914-461-4517, or schedule a personalized visit and see firsthand how great life is at The Knolls!