It's hard to improve upon a good thing, but after a thorough renovation, The Knolls debuts a new look to show how it did just that! The makeover of the community's most popular spaces embodies function and elegance. It also reflects the style preferences of those looking for ideal independent living communities in Westchester.
A lobby tailored to comfort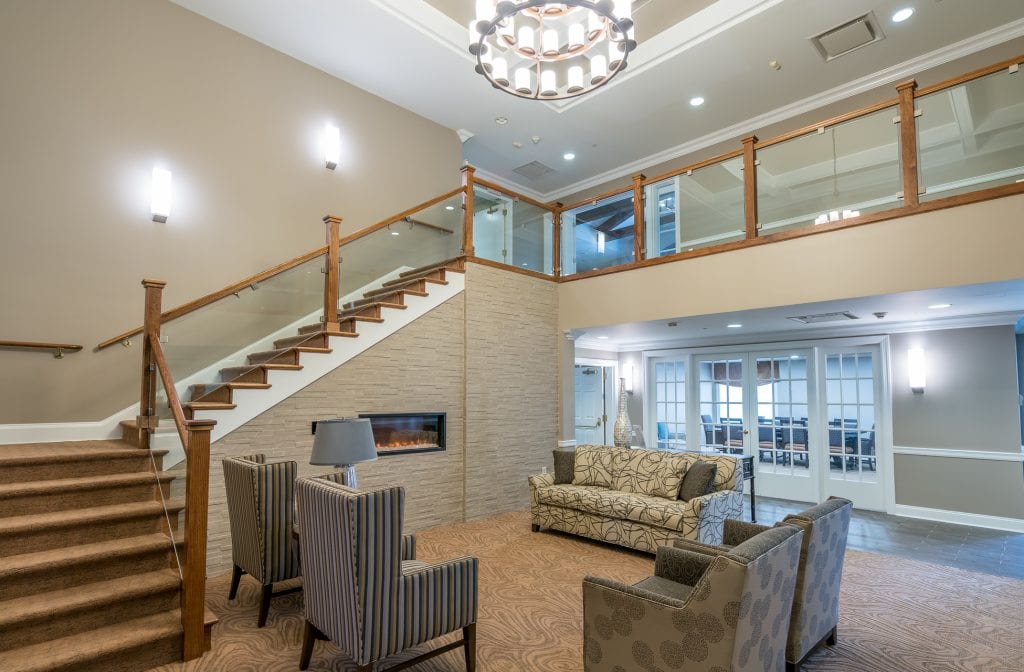 The Knolls welcomes all of its guests with a newly renovated lobby. A warm color palate, bright white tray ceiling and transparent handrail inserts make the stunning two-story lobby even more spacious. And there's always a friendly face to be seen in this popular area, be it a resident or member of the Knolls' friendly staff. It truly is the perfect setting to meet and greet neighbors, family and friends.
Residents at The Knolls know that the lobby is also a center for information. The Concierge Desk, which remains a focal point of the lobby after The Knolls' renovations, serves as a resource for the entire, well-connected community.
Dine a little longer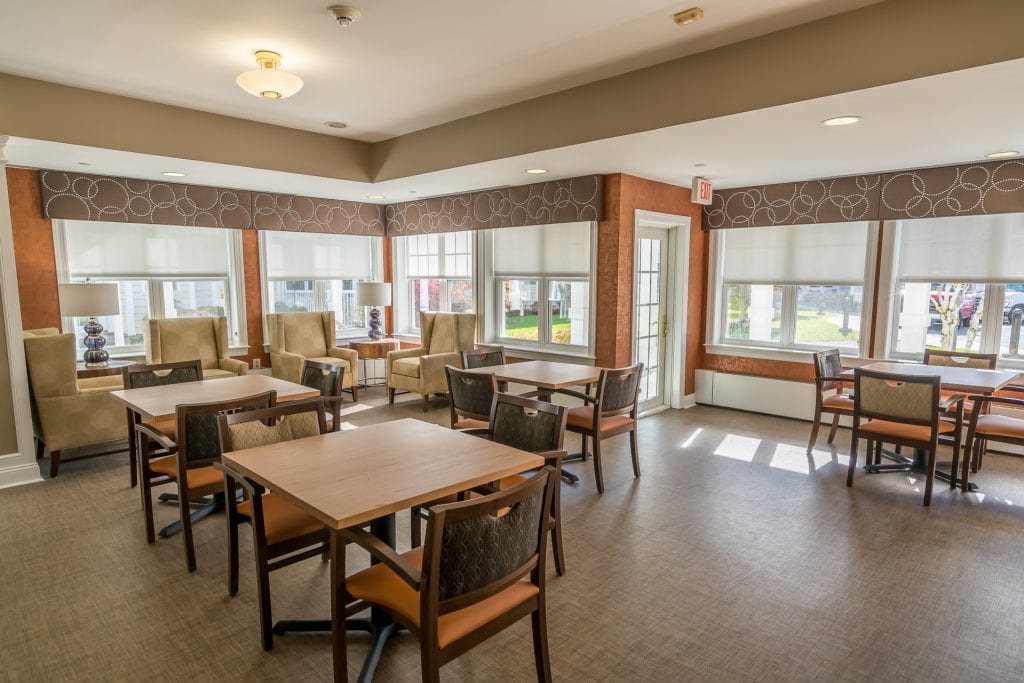 Whether you're hungry for a delicious meal or pleasant conversation, the Bistro at The Knolls is the place to be. Laughter and conversation can always be heard in this sun-filled space. With plenty of tables and comfortable seating, it is a popular spot to gather with friends or to grab a quick bite. Be sure to stop by and join the fun – everyone knows that the Bistro at The Knolls always has room for one more!
The spot for relaxation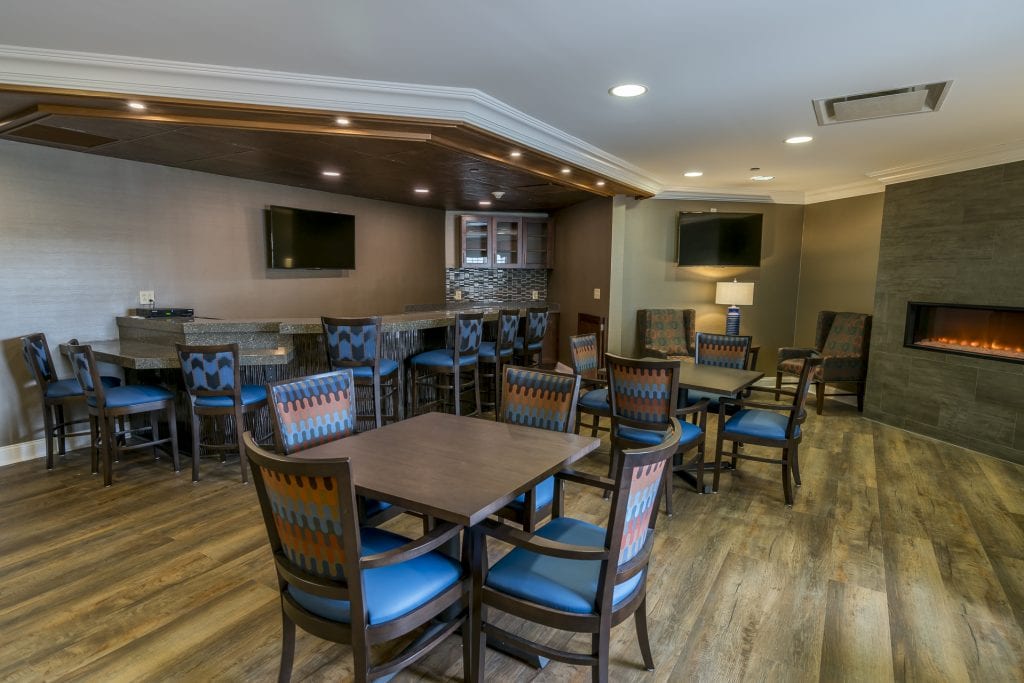 Need to relax after a dip in the pool or chat about the inspiring cultural arts outing you just returned from? Step into the pub and have a seat at the newly installed granite bar for an iced tea… or perhaps something with a little more kick! The pub is also the best place to catch the game with friends and family – and with two TVs, your team is always on.
All of The Knolls' renovations are just another example of inspired living at this welcoming community in Westchester. If you're interested in an ideal setting for an active, independent lifestyle, stop by and see our new look or call us at 914-461-4517. You'll quickly see why The Knolls is the premier retirement community in the heart of Westchester County.