When it comes to reasons why many individuals and couples choose a Continuing Care Retirement Community (CCRC), peace of mind tops the list. But what may come as a surprise to those who move to The Knolls, an active retirement living community, is how quickly they feel at home.
Meet George and Pauline
Married for 63 years, White Plains natives George and Pauline P. always had plans to move to a CCRC later in their lives. Aware of The Knolls' excellent reputation, they scheduled a visit.  "We took a tour of The Knolls and didn't look at any other retirement communities," Pauline said.
When they settled into the Hawthorne residence in early 2019, they appreciated the perfect fit of their apartment home. With two large bedrooms, two bathrooms and more than 1,000 square feet of living space, the home easily accommodates overnight guests.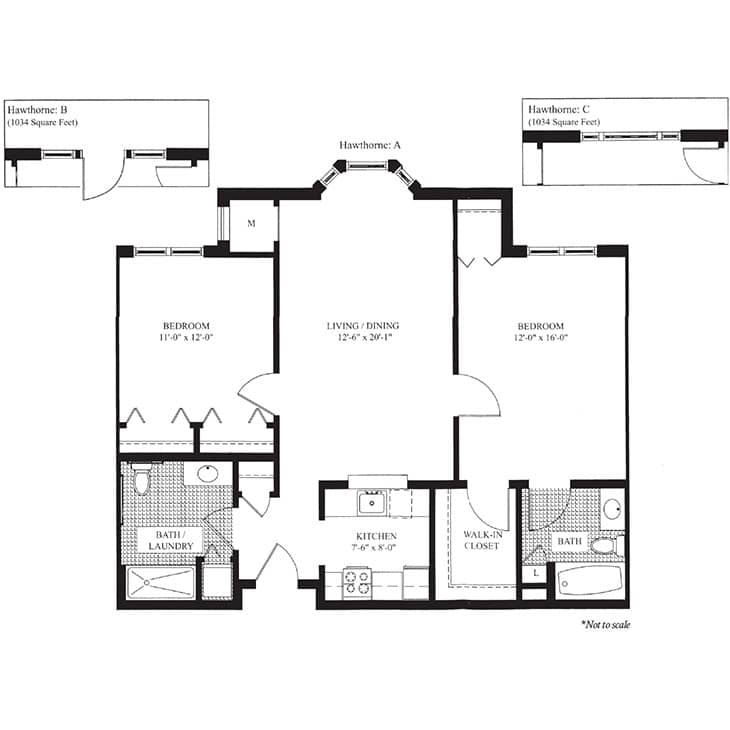 Pauline also likes how the floor plan lends itself to privacy as the two bedrooms flank the living-dining space. The master bedroom has its own ensuite bathroom and the second bathroom, situated directly off of the foyer, is convenient for visitors whether they're staying for the night or the weekend.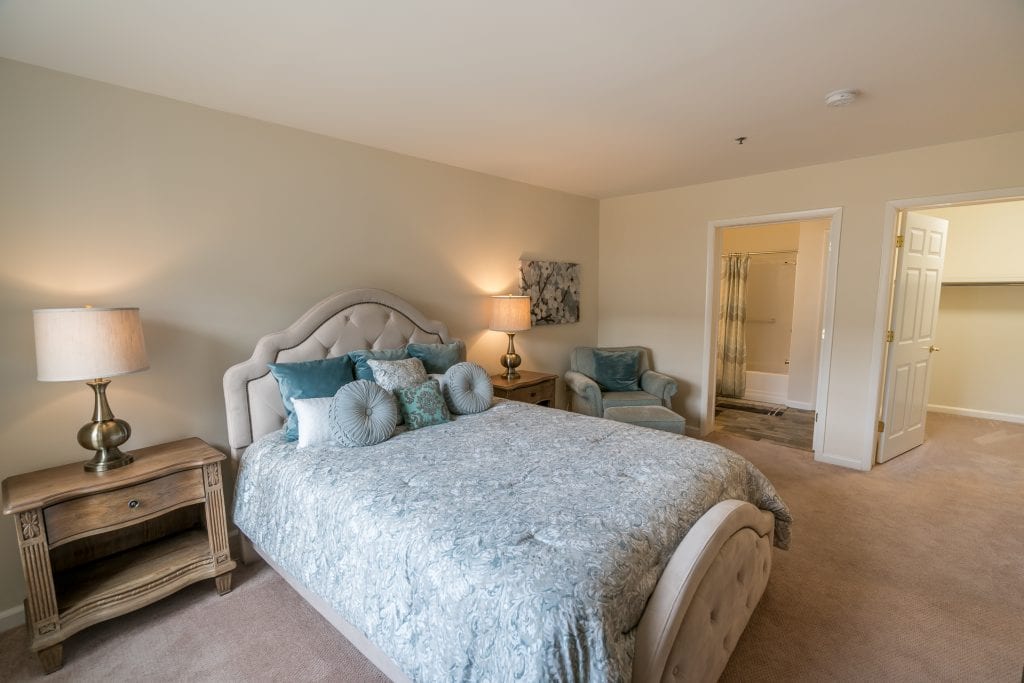 With six children and 13 grandchildren, who live up and down the East Coast and enjoy visiting, these were important features for George and Pauline.
Dining in—or dining out
Another feature of the Hawthorne that Pauline really enjoys is the galley-style kitchen and how it connects to the great room via a pass through. Here, she can maintain a conversation with George and prepare a meal at the same time.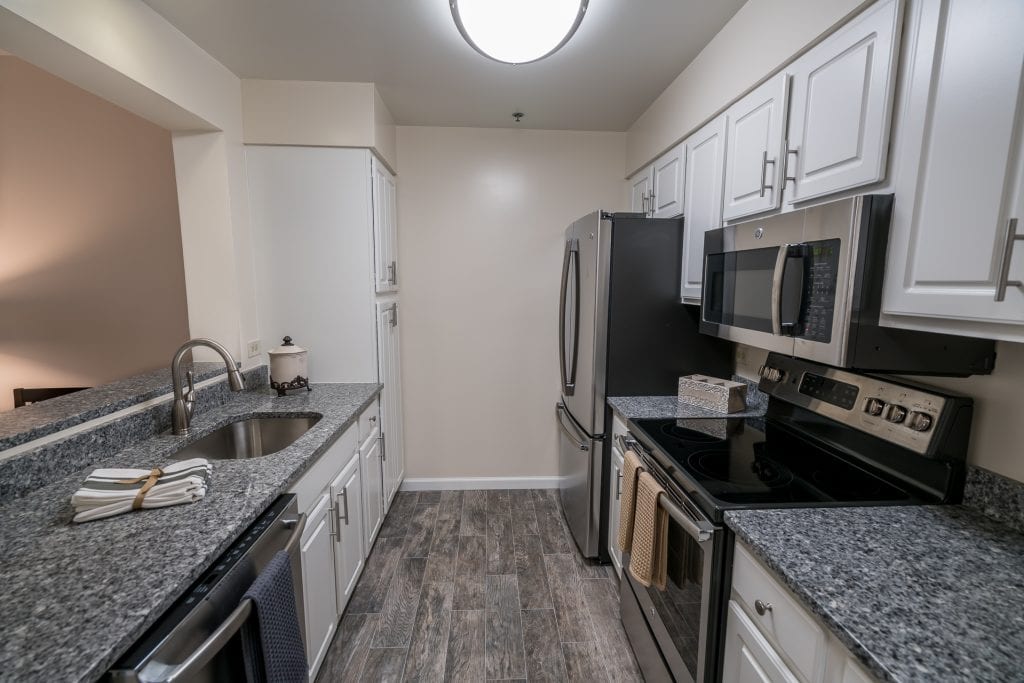 When Pauline and George aren't eating in, they enjoy meeting friends for a meal at the Bistro, one of The Knolls' recently renovated dining areas.
Meet Shirley
Shirley L., another Westchester County native and career nurse, likes the idea of living in an active adult community and knowing that on-site healthcare is available if she ever needs it. When she moved from her home in Peekskill to The Knolls sixteen years ago, she knew she made the right choice.
"It made sense to come here first rather than move to a condo," Shirley explained. She is thankful for her network of friends and how they support one another. "I have a far better life here than if I was living in a condo by myself," she continued.
With her friends at The Knolls, Shirley attends museum and concert excursions, weekly exercise classes and enjoys getting involved in the vibrant programming and resident-led committees. Currently, she helps run an on-campus store and is a member of the finance, cultural arts and employee recognition committees.
The Hawthorne residence at The Knolls: A place to wind down
When Shirley wants to step back from her daily activities, she relaxes in her Hawthorne residence. "I'm perfectly comfortable," Shirley said. "The entire home feels so spacious."
The second bedroom is a perfect guest suite for when her daughter visits from California. And with two other daughters living in New York City and White Plains, The Knolls' Westchester location has served as an ideal spot for family gatherings.
In addition, the Hawthorne's open floor plan is well-suited for entertaining. Shirley, who likes to host cocktail parties for friends before going out to dinner in The Knolls' dining room, sets appetizers and drinks on her dining room table and invites her guests to socialize in the great room and adjoining patio.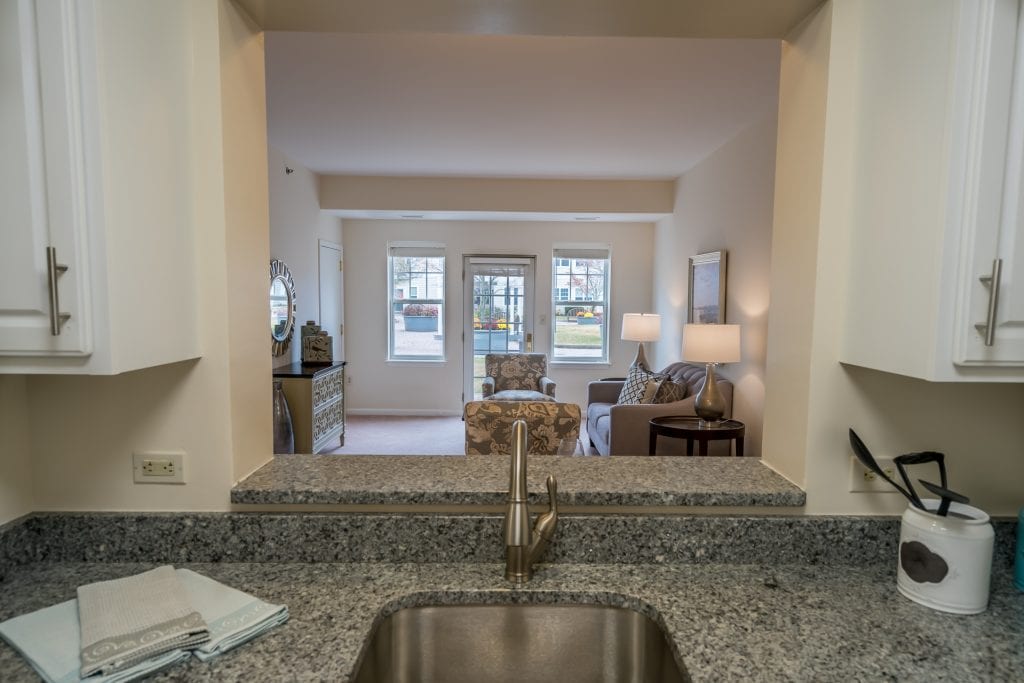 Store the things you love with vast closet space galore
Another feature Shirley truly appreciates is the Hawthorne's closet space. "I have more closets here than I did at my former home," Shirley said. Not only can she store the majority of her clothes in the master bedroom's spacious walk-in closet, she can use the bedroom's second deep closet to hold more clothing. She also takes advantage of a hallway closet for coats and the guest room closet for out-of-season clothing and a collection of photographs. "I have lots of clothes," Shirley admitted. "But not all of my closets are full of clothes!"
Settling into a community within a community
Because of The Knolls ideal location with proximity to everything that Westchester County has to offer, Pauline, George and Shirley didn't have to move far from their family and friends. And as a result of living at The Knolls, they've added more friends to their social circle. "It's the people that make a difference," Shirley noted. "I can call on friends to do something for me and I do things for them in return."
With generously sized apartment homes and a community full of fun, active and welcoming members you'll soon realize you've found the perfect home.
Sums up Pauline, "I highly encourage living at The Knolls. It's just the best there is."
The Knolls encourages you to come and see the variety of apartment homes, including the Hawthorne, which is currently available! Plus, during your visit you'll see everything life has to offer at this unique and inclusive community. Call 914-461-4517 today or click here today to schedule a personalized visit.