With the start of a new year and new decade came the opportunity for a fresh start and a new outlook on life. Our New Year's resolutions offer hope and aspiration for self-improvement. And here at The Knolls, a leading Westchester County senior living community, we are ready to help you make those resolutions become a reality year-round!
Fitness made effortless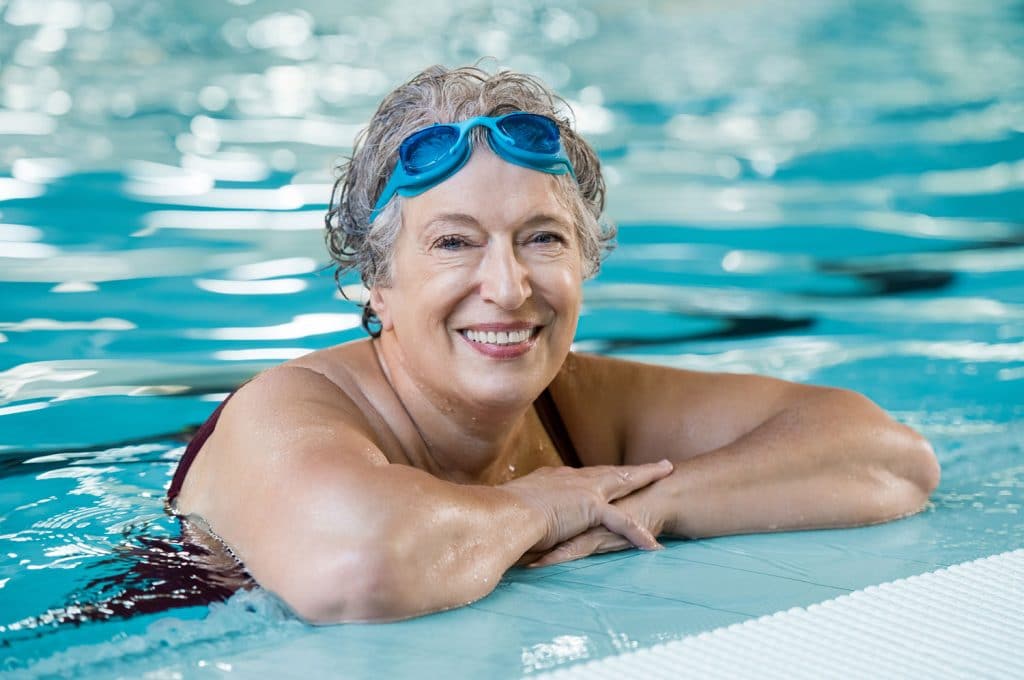 Perhaps you're determined to end 2020 by being more physically fit. Whether your plan is to slim down by taking laps in our oversized pool or using the brand-new equipment in our on-site fitness center, committing to your health has never been easier. Join our weekly Aqua Zumba class and feel the burn of water-resistant exercise with a Latin dance-inspired workout. If dance isn't your thing, you'll find plenty of other options to keep you in shape including tai chi, strength training and more. With five different guided exercise options offered weekly, there's always a fun way to keep fit at The Knolls.
Experience culture
Maybe you've decided to take advantage of the wonderful cultural opportunities in Westchester County. In a prime location, The Knolls is the perfect place to easily access Westchester County's countless cultural treasures. Scheduled outings to restaurants, museums and more make learning and socializing a breeze. Want to see what all the buzz is about regarding the latest Oscar nominee? Trips are scheduled monthly to The Jacob Burns Film Center, just a short trip away. Inclement weather can't even stop our residents from learning new things, with plenty of classes, lectures, guest speakers and more offered on-site and under one roof!
"Staying social"
After the rush of the holidays, why not take the time now to make more friends? Here at The Knolls, it gets even better than that: Your neighbors aren't just friends . . . they're also family. Biweekly wine socials make it easy to gather and share hors d'oeuvres and a drink with friends, new and old. You can get involved in plenty of groups and organizations at The Knolls, such as the needlepoint club, book club, or current events club, just to name a few. With so many options, you'll find the perfect fit in no time, like Carl P. did in the men's club.
As you can see, it's easy to fill each day with fun and exciting things to do at The Knolls. However, if you are want more rest and relaxation in the coming year – don't worry – The Knolls also has leisure time covered. And, if the New Year brought a bit of wanderlust, feel free to indulge without worrying about the home you left behind. The Knolls' maintenance and 24-hour security staff will take good care of your home whether you're nearby or abroad. If you'd prefer for adventure to find you, enjoy our resident-curated library or twice-daily film showings in the Victorian Hall in the comfort of your own home.
No matter your resolution, The Knolls' lifestyle will make it easier than ever. Don't wait until next year to see how The Knolls can change your life. Call now at 914-461-4517 or simply click here to learn more!