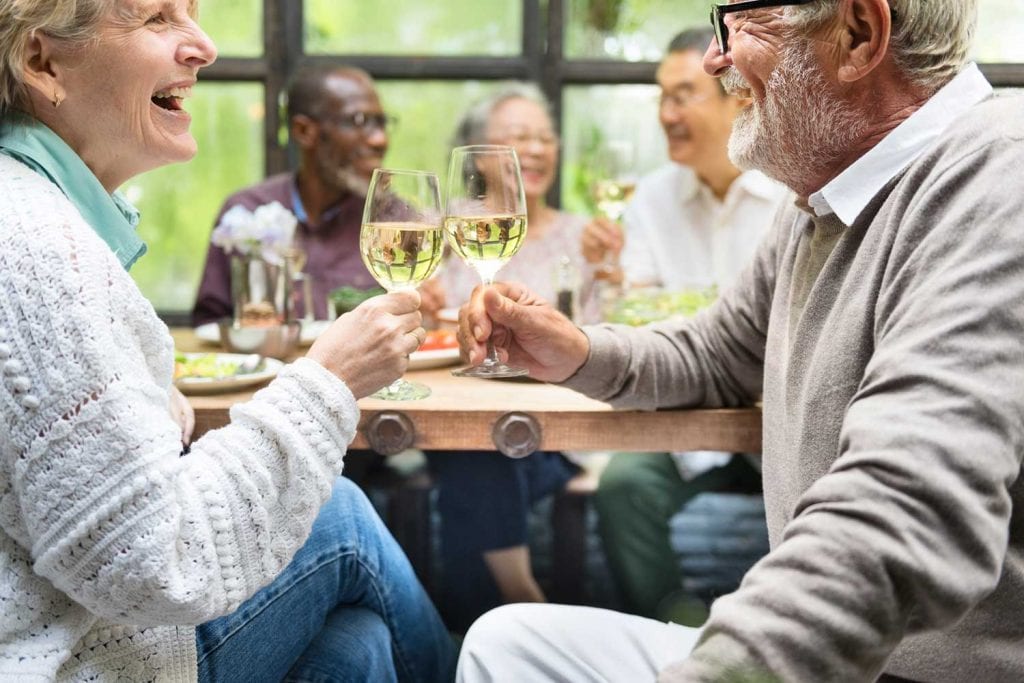 Is it possible to enjoy an active retirement lifestyle with everything you enjoy at your fingertips—knowing that you won't ever have to move again?
At The Knolls, the answer is a resounding "Yes!"
If you're looking among the retirement communities in Westchester NY, you have numerous options. But only a Continuing Care Retirement Community (CCRC), such as The Knolls in Valhalla, offers you a full range of amenities and services for today and tomorrow.
CCRC … active adult … independent living … you may have seen all of these terms for retirement communities in Westchester, NY. But what exactly is the difference?
Active adult communities offer individual residence choices, often with beautiful landscaping, clubhouses, tennis courts, swimming pools and plenty of activities. Independent living communities have all of these options plus services like housekeeping, meals and transportation.
CCRCs offer all of the above—plus a complete continuum of available health services. So when you choose a CCRC, you can relax knowing that your future is secure.
Wellness, culture, dining and more
Of course, the CCRC lifestyle isn't just about the future. It's one of the best ways to make the most of the present.
At The Knolls, not only will you have active, friendly neighbors, but also endless choices for learning something new, staying fit, getting involved in the community or expressing your creative side.
Enjoy The Knolls' indoor pool, Wellness Center, elegant dining, Cultural Arts Program and a full calendar of social events, recreation and classes. Day trips abound so that it's easy to gather friends to explore the best of Westchester County, the Hudson Valley and New York City.
The Knolls' concierge services will conveniently connect you to everything on campus. The hospitality staff will also make dinner reservations, welcome guests or arrange transportation so you can go near or far.
And the best part about living at The Knolls? Everything is under one roof so that you can enjoy every amenity, service and event no matter the weather!
Financial value and peace of mind
The Knolls offers you a great value. Low entrance fees and contract choices let you enjoy a rewarding retirement while maintaining control of your financial legacy.
When you consider all of the services and amenities included at The Knolls, you may very well find that the cost is less than remaining at home or choosing a different independent living community. Simply compare all that's covered in our monthly service package with all of your costs at home, which may include mortgage payments or rent, property taxes, utilities, home and yard maintenance, a security system, food, entertainment and auto expenses.
Then add the guarantee of healthcare at The Knolls—which means you will never face the burden of moving should you or your partner need healthcare or assistance in the future.
A not-for-profit you can trust
Having a continuum of care available is vital to your future—and at The Knolls, this care is backed by a trusted, not-for-profit provider. The Knolls is sponsored by Bethel, a local, mission-driven organization with more than 100 years of serving seniors in Westchester.
If you're considering the retirement communities in Westchester, NY, learn more about how The Knolls can help you perfectly blend an active retirement lifestyle with practical future planning. Request free information here, or call 914-461-4517 to ask questions or arrange a visit. We would be delighted to show you around!