So, you've decided to move to a community for active older adults like yourself. You want to be able to spend time how you choose, whether it's with family and friends, traveling or pursuing personal interests. A maintenance-free lifestyle in retirement can now make that possible! But how do you choose among all of the retirement communities in New York, especially those that will keep you close to the vibrancy of the city?
The first thing to remember is that not all retirement communities in New York are the same, and they don't all offer the same services. With that in mind, here are 10 tips to consider when touring:
1. Continuing Care Retirement Community vs. a Non-Continuing Care Retirement Community (CCRC)
A CCRC such as The Knolls offers a place where you can enjoy an independent and active lifestyle, with the promise that any of your future health needs will also be met. This means that even if your healthcare needs change, you'll be able to age in place within the comfort of your community. This is not the case at most of the retirement communities in New York, which don't offer the comprehensive services that The Knolls offers.
2. Location. As with any housing decision, location is key! For many individuals and couples like you, staying close to family and friends comes first. Then, you'll probably want to factor in the overall setting and accessibility to places that are important to you. The good news is that whether you're a city or country person, living in Westchester County gives you the best of both worlds. It's full of charming, small towns while also being close to all that New York City has to offer.
3. Size of community and culture. Is it important for you to know your neighbors' names and discover new friends? Spend time visiting the neighborhoods in your desired location to get a sense of the area's vibe. Known as a warm and welcoming community, The Knolls is a perfectly sized retirement destination where you can be as social as you like. Plus, The Knolls' 30 acres includes both landscaped grounds and natural settings to maximize your outdoor experience.
4. Housing options. Estimate how much square footage you'll need. Do you want a more simplified lifestyle that a smaller one-bedroom apartment home has to offer, or do you prefer a larger, 1,600-square-foot living space? And remember, living in a CCRC makes life easier with provided home maintenance and weekly housekeeping. That's a big plus when choosing among the retirement communities in New York, where you can enjoy all four seasons without any of the seasonal chores.
5. Healthcare needs. Evaluate potential, future healthcare needs. A CCRC offers active, wellness-oriented senior living and the invaluable peace of mind knowing that you have guaranteed on-site healthcare should your needs change. Along these lines, The Knolls offers trusted services including assisted living, skilled nursing, and short- and long-term rehabilitation.
6. Security. Ask if the community provides on-site security and/or an emergency response system. Also be sure that it has proper, easily accessible systems in place both within the residences and throughout the community in the event of needing to request immediate help.
7. Preserving financial legacy. The Knolls offers flexible contract options that will ensure your estate and legacy are protected.
8. Services and amenities. Check out the retirement community's exercise, wellness and social activities. Does the community offer transportation to nearby NYC events and attractions? Does it offer classes that interest you such as painting, tai chi, yoga, strength training and other unique fitness opportunities? Just because you stop working doesn't mean you need to compromise when it comes to a lively social scene and chances to explore personal interests.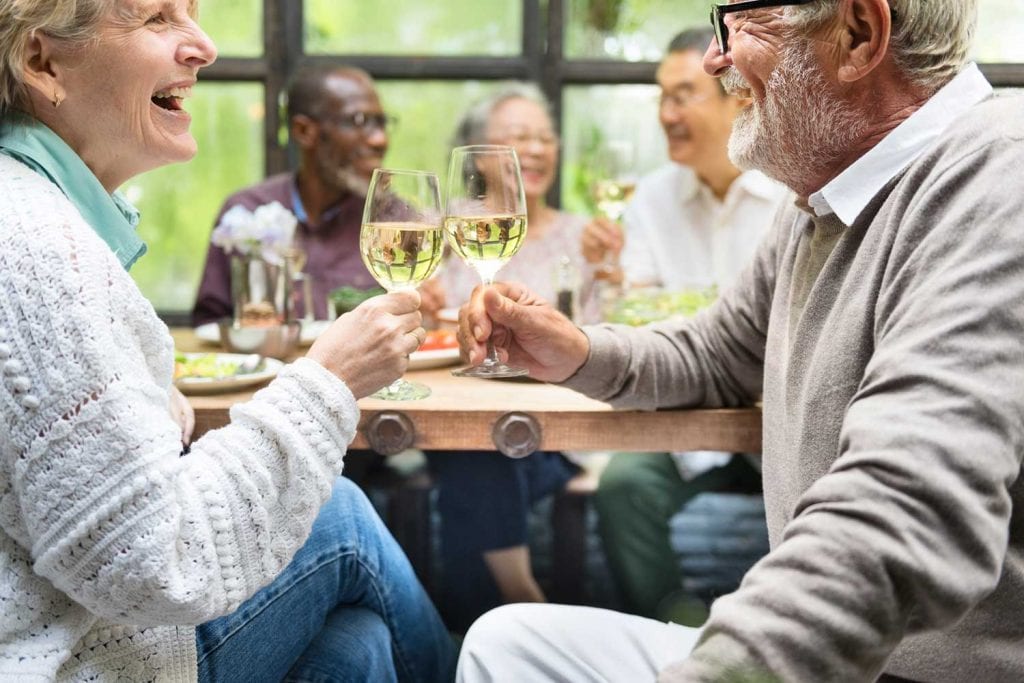 9. Food. The dining options at any community are often what seals the deal. Decide whether you want to be responsible for cooking all of your own meals or have the choice to dine with friends at a bistro or restaurant-style venue.
10. Continuation of your current lifestyle. Ask whether your pets are welcome, or if you can continue your passion for gardening or any of the other interests that are an integral part of your life.
Many individuals and couples delay deciding where they want to live, when earlier consideration of retirement living options is a more beneficial course of action. Start looking now at the retirement communities in New York and consider how a CCRC is a great long-term solution for people who want an optimal current and future plan. At The Knolls, you can find answers to all your questions about retirement living. Call 914-461-4517 today to schedule a personalized visit or request a free white paper on the benefits of a CCRC.